Hossein Chegini, M.D.
Biography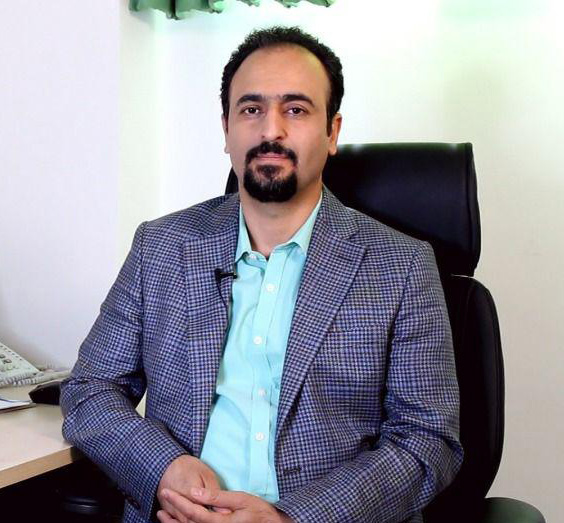 Dr. Hossein Chegini was born in Tehran in 1975. He completed his basic education in Tehran and finished General Medicine education in Iran Medical Science University in 2001. Dr. Chegini accepted for Radiology Specialty residency in Tehran University of Medical Sciences in 2005 and graduated in 2009.
Dr. Chegini accepted in the 2012 Specialty Fellowship Examination in Tehran University of Medical Sciences and completed Interventional Radiology Fellowship training in  2012-2013. He practiced as an interventional radiologist in Bahman, Trita and Dey hospitals from 2013 to 2015. Since 2015 Dr. Chegini has been practicing as a radiologist and interventionist in Iranmehr Hospital, Tehran and appointed as the Head of Imaging Department of this hospital in 2017.
Area of Expertise and Activity
In 2017, he inaugurated the Tirad Imaging Institute as the first subspecialty thyroid, parathyroid and head and neck imaging institute in Iran to provide the most up-to-date and innovative treatment options in diagnostic imaging for patients in Iran and all around the world in collaboration with other radiologists and university professors of the field.
Dr. Chegini specializes in treatment of  liver, kidney and lung tumors and masses with interventional procedures including chemo-embolization, radiofrequency (R.F) and microwave ablation. He has high experience in the diagnosis and biopsy of thyroid, parathyroid, and lymph nodes of the head and neck as well as performing interventional procedures including alcohol ablation of thyroid, parathyroid and cervical lymph nodes masses and cysts, radiofrequency ablation of benign and malignant masses, Fine Needle Aspiration (FNA) and Core Needle biopsy of the neck and thyroid masses.
Certifications and Accomplishments
Dr. Hossein Chegini holds the European Society of Neuroradiology
(ESNR) certification and is a member of Interventional Radiology Committee of Iranian Society of radiology. He also collaborate closely with leading endocrinologists to develop medical breakthroughs in the field.